About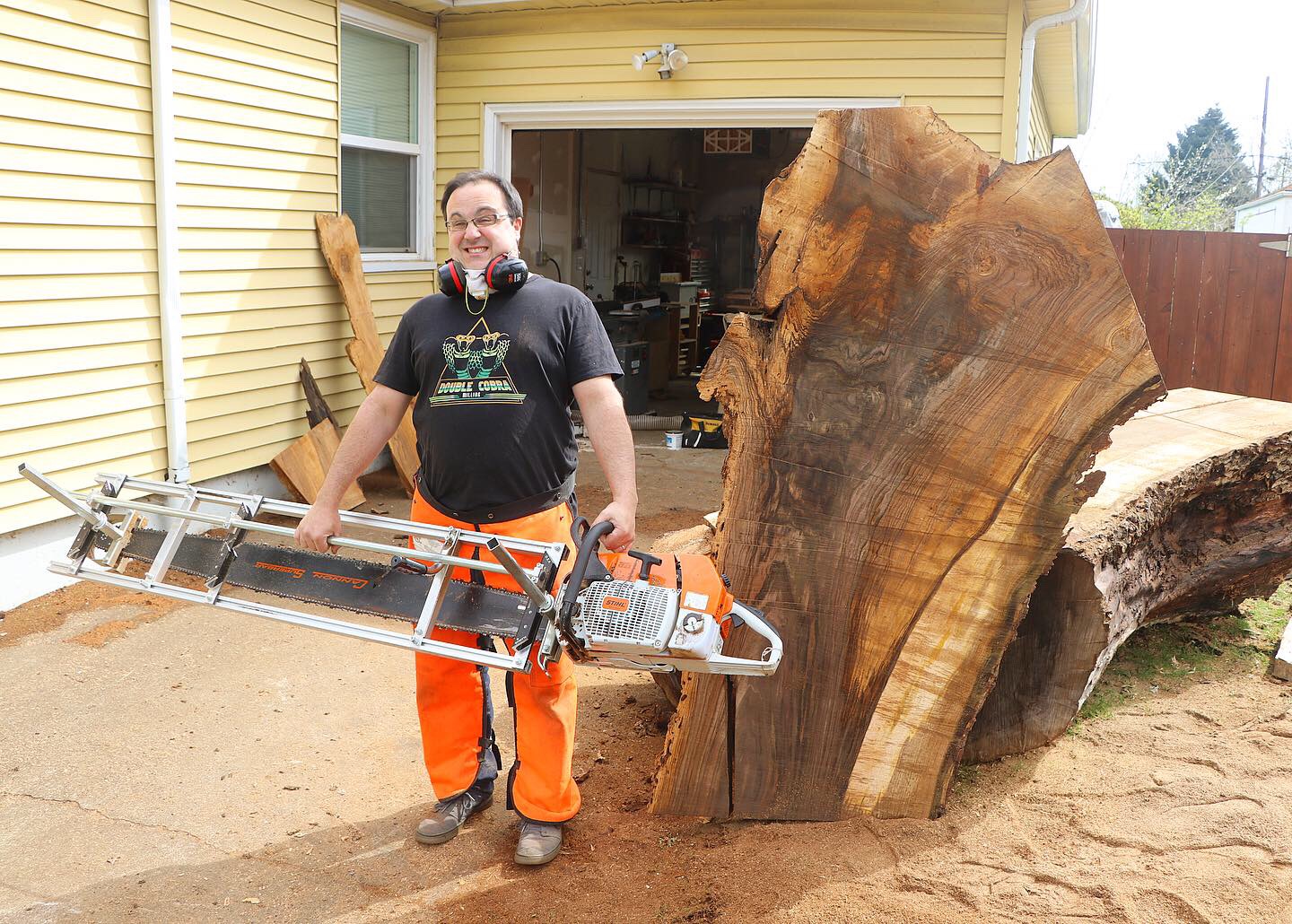 Mark Dubac is a classically trained clarinet player who plays full time in the Oregon Symphony. Mark got into woodworking around 2016 while working on his own house in SE Portland. He used some skills he aquired to do handyman work during the summers when the orchestra was unemployed. During this time he also became particularly enamored with the world of hardwood lumber and fine woodwork.

Sometime perhaps in 2017 his neighbor took down a cherry tree and offered free firewood. Something shifted in Mark's brain and he made the insane decision to try and shove a 4 foot heavy log into the back of his prius (a hand truck would have worked better). Then began the process of how to actually get to the wood inside that log to repurpose...

During the beginning of the pandemic Windwood LLC became a full time job since the orchestra was shut down.

Currently Mark is very happy to be back at work with the symphony. He continues to do Windwood LLC part time because he apparently simply cannot handle throwing away perfectly good hardwood trees constantly staring us in the face every day.