Mobile Milling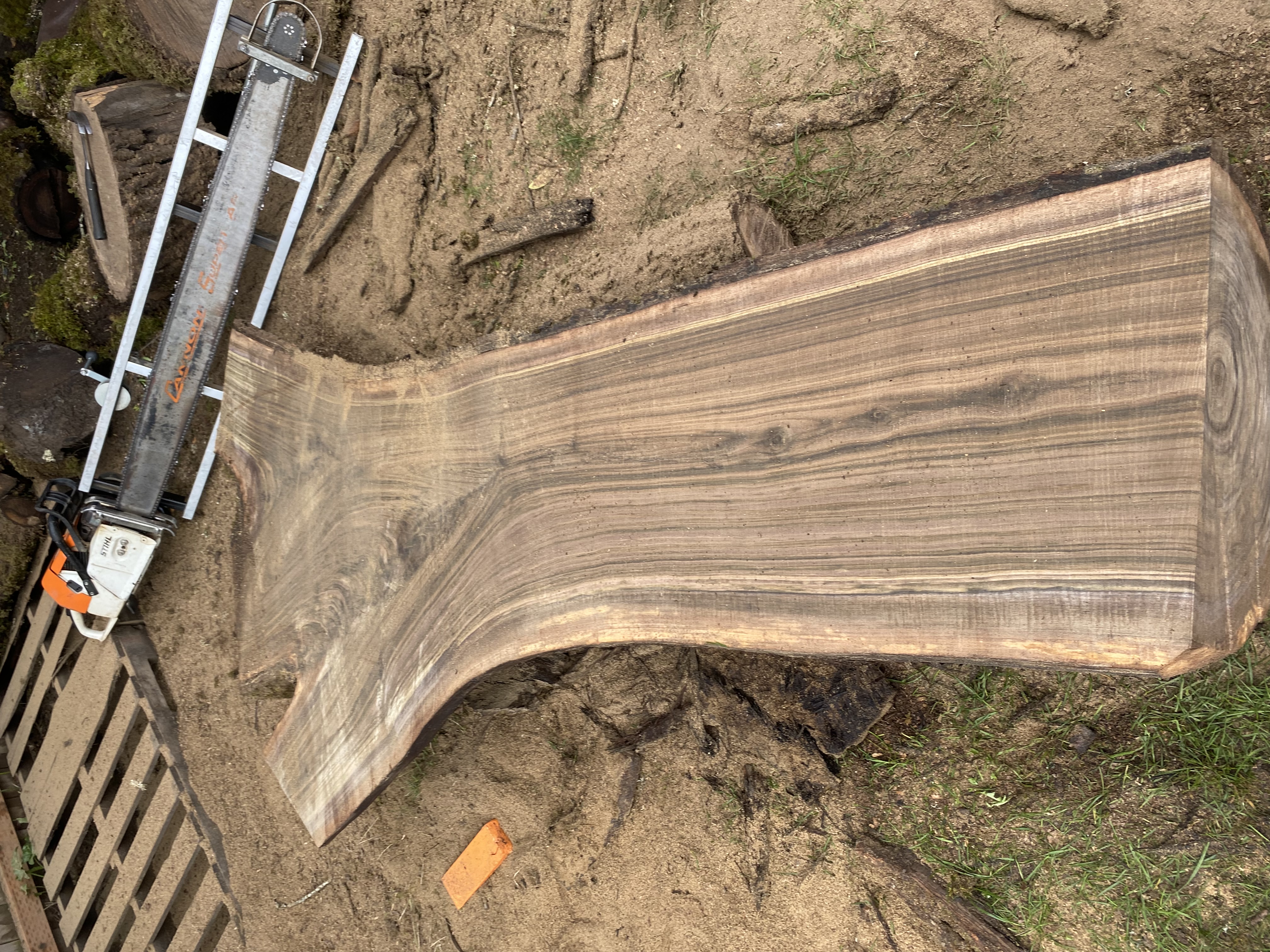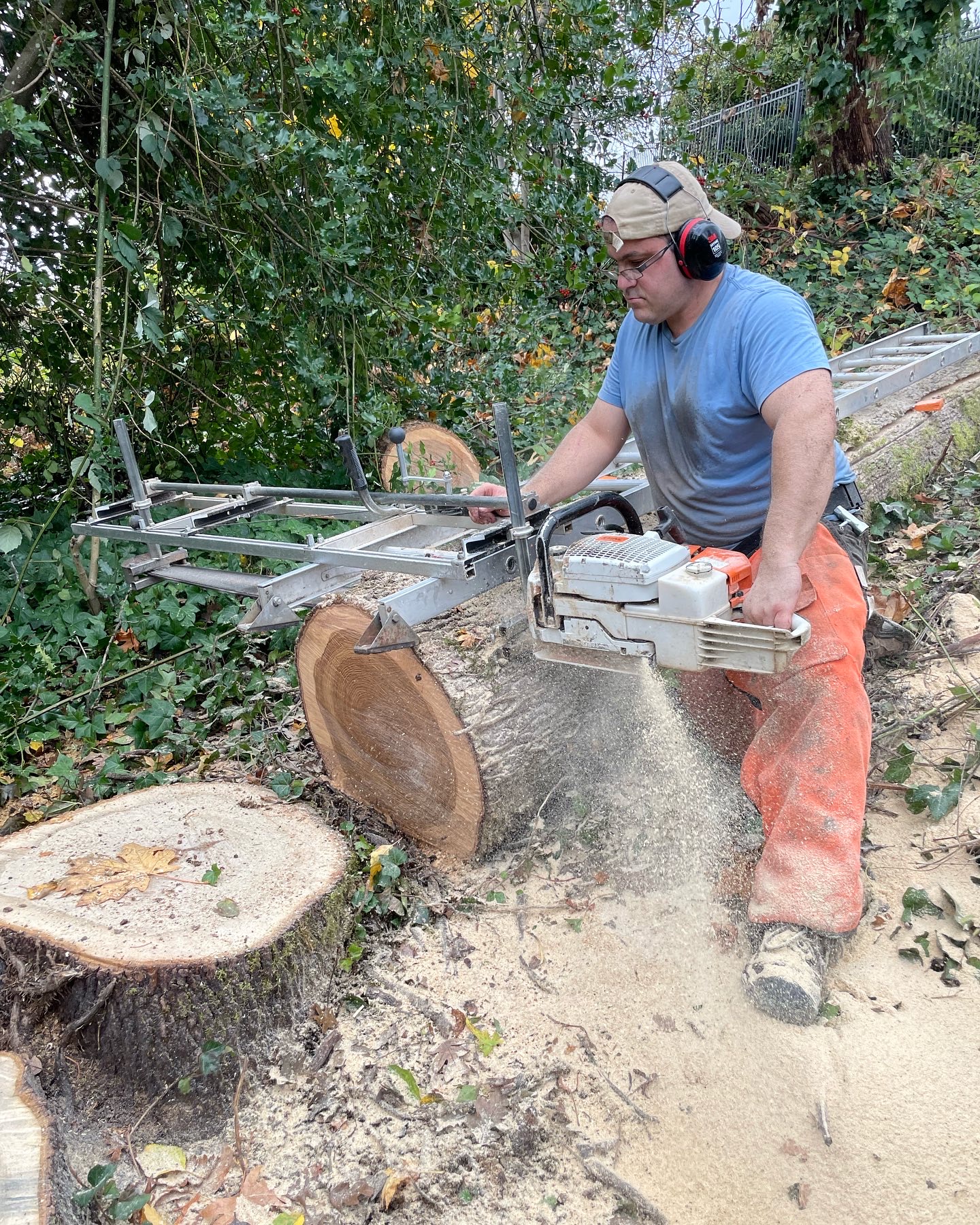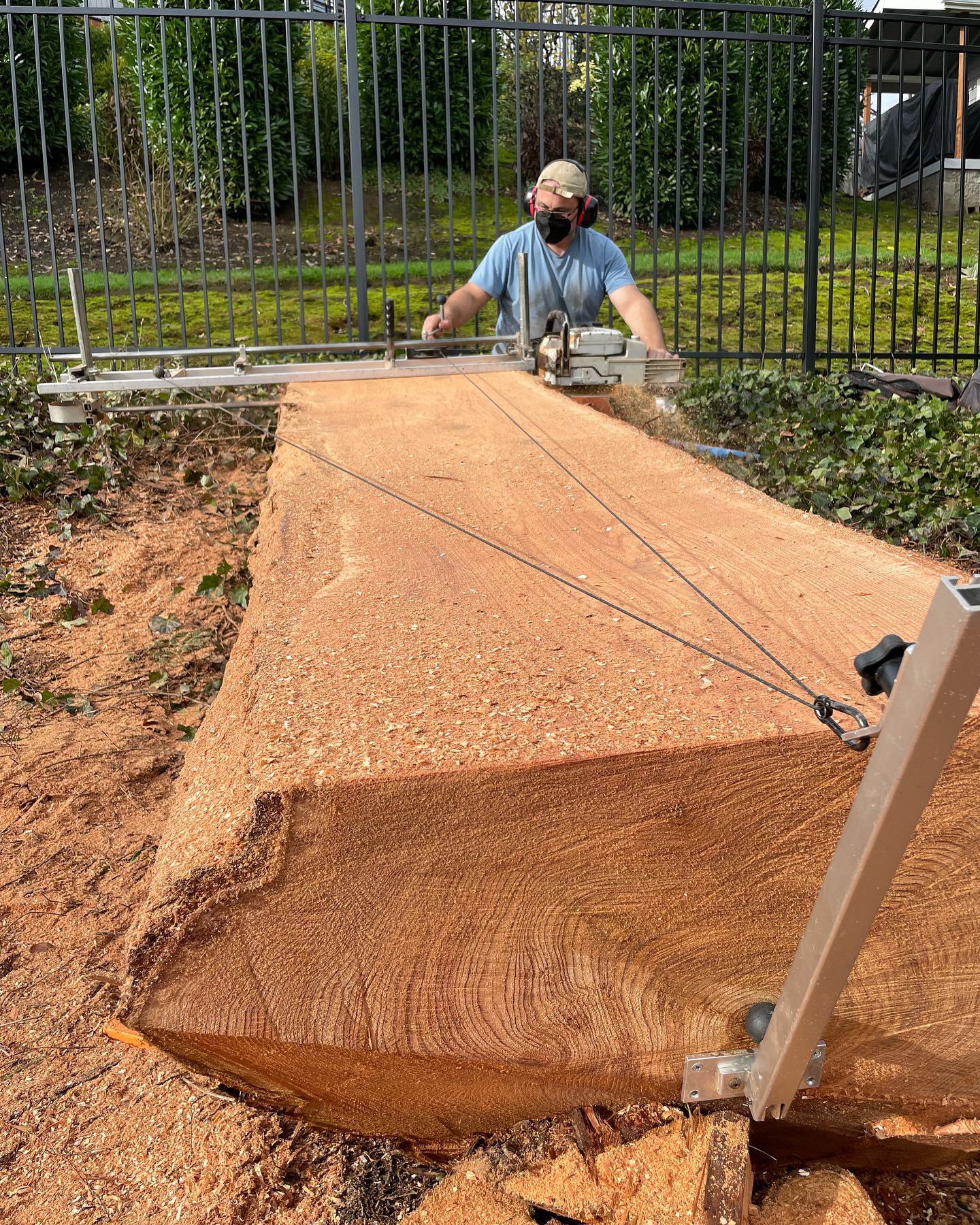 Windwood LLC is capable of milling logs at your site up to 12' long and 54" wide.
Mark mills with a Granberg Alaskan Mill, Stihl 880 and Oregon Hyper skip chains.
With an Alaskan mill, Mark is able to get to logs in hard to reach areas like backyards/hillsides etc that normal sawmills might not be able to get to.
Custom milling rates are currently $125/hr with a 3 hour minimum. Charges for hidden metal are as follows:
$35 per cut when metal is hit while milling

$100 per broken chain that is not fixable. This happens about once a year from larger foreign materials such as lag bolts and railroad spikes embedded in yard trees.
Trip charges depends on distance from Portland. Ask for details depending on your location.
If your logs are easily accesible and can been driven next to, I highly recommend contacting sawmills with mobile bandsaw mills. This is a much more efficient option especially with multiple logs.
The absolute quickest way to get an idea of cost on a milling job is to send a few images of the logs you have with lengths and diameters.

Any logs determined to have a lot of embedded metal may be rejected at any point.